Senior .NET Developer for Berlin (m/w)
Berlin

Please apply here on "ITbbb.de" with the "Apply Now" link/button at the top right.

Location: Berlin, Nürnberg
Contract type: Fulltime permanent
Description:


Our SAAS solution SmarterPath is developed in .Net and seamlessly integrated in enterprise solutions like Jive and O365. We are looking for a Senior .Net developer so we can respond quickly to upcoming customer needs and new implementations. You will be responsible for the architecture and the development of various requirements, as well as the submission of new product ideas. Our "legacy-free" development approach enables you to work with the newest Microsoft Azure Cloud technology. You will face challenges connecting different systems with our SmarterPath as well as restriction from various APIs. If you're the type of person who doesn't back down from a challenge, you are more than welcome to join a young, highly-professional, sport addicted company (the sport aspect is not mandatory). 


Your tasks as a Senior.Net Developer at Pokeshot:
Development of various requirements in .Net
Support further developments for SmarterPath
Technical Concept in the area of Frontend- and Backend 


What can you experience additinally to your job here at Pokehot? 


We regulary conduct hackathons where all of our developers come together and develop modern and innovative ideas and products (Pizza included)
We are an intercultural team. Not only in regards to our spoken languages (German, English, Italian, Russian, Persian, Croatian, French,...) also in regards to our programming languages (Java, .Net, C#,...). We offer you a lot of varity in your daily life.
We love and life Scrum. We don't only programm with the newest technologies rather than using modern project management methods like Scrum.
It doesn't matter whether you like to prgramm in silence or you like the voice of the others. We can offer a place fitting to every human nature. We are one team and life this.
 Your profile as Senior .Net developer:


Successfully completed a degree in a related subject such as Informatics, Communication Science or related fields
Solid knowledge (min. 3 years) of .Net and related technologies such as C#, ASP.NET MVP, Microsoft Azure, Web API
Solid knowledge of working with data bases (MS SQL Server, MongoDB, etc)
Solid knowledge of Web-Services (REST, SOAP).
Fluent spoken and written English and German
WHO WE ARE:


Pokeshot GmbH specializes in social business consulting, social software and product development. We help companies to roll out, what people call "Facebook" in the private domain. In our team everyone is supporting the implementation of "Social Business". Our goal is, to enable exchange, to support communication and to make the right experts findable within a company. We don't do that for unknown customers, but e.g. for the biggest automobile manufacturers in Germany.
Please send your application and CV to
careers@pokeshot.com
or ask the following contact directly:
Brief profile of Pokeshot GmbH
Die Pokeshot GmbH ist ein Software– und Beratungshaus mit eigener Produktschmiede in Berlin und Dresden. Was im privaten Bereich "Facebook" genannt wird, führen wir auf der kommunikativen und technischen Ebene in Unternehmen ein.
Bei uns unterstützt jeder die Einführung von "Social Business" in seinem jeweiligen Funktionsbereich. Unser Ziel ist es, Kunden mit Kunden und Mitarbeiter mit Mitarbeitern zu vernetzen, Austausch zu generieren, Kommunikation zu fördern und Experten auffindbar zu machen. Genau diese Sachen machst du bei uns nicht für irgendwelche Kunden. Hier arbeitest du u.a. für die größten Automobilhersteller Deutschlands.
Wir sind stetig auf der Suche nach Einsteigern und Experten (Junior/Senior) auf den Gebieten Java, .Net Entwicklung und Social Business Beratung – aber auch Quereinsteiger sind bei uns herzlich Willkommen.
Bitte legen Sie ihrem Anschreiben einen tabellarischen Lebenslauf, Zeugnisse und Nachweise über Praktika und Zusatzqualifikationen im PDF-Format bei.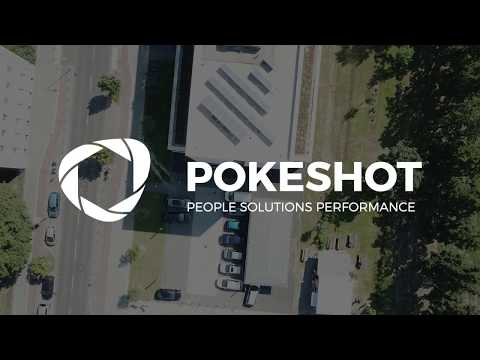 Publication date: 11-06-2018