Sales Assistant - Customer Success Analyst (m/f) in Berlin
Berlin

Please apply here on "ITbbb.de" with the "Apply Now" link/button at the top right.

Location: Berlin


Contract Type: Full-Time or Part-Time, unlimited
Description:

As a Sales Assistant (m/f), with the title Customer Success Analyst, you'll join a young and growing company. Your focus will be supporting our Customer Success Team in all their tasks as they work on making digital change. You are self-motivated and position in which you are responsible for the entire region.
Your tasks as Sales Assistant - Customer Success Analyst at Pokeshot:


Researching and analysing companies and departments going through digital transformation
Identifying potential for their improvement through Pokeshot products and services 
Disseminating information about Pokeshot as a thought leader on social media 
Establishing and maintaining business contact with customers 
Contacting customers (LinkedIn, Twitter, Xing, telephone, e-mail etc.) 
Making appointments and coordinating 
Telephone acquisition and follow-ups
Entering and maintenancing customer data to CRM
Preparing and researching events, reviewing and rating participant lists
Creating customised presentations for customers with the Customer Success Team 
Writing quotes, in consultation with the Customer Success Team 
Preparing and analysing statistics
Collaborating with the marketing and sales team through a common strategy 
Your profile as Sales Assistant - Customer Success Analyst:


Completed commercial training or experience in a comparable field 
Fluent in German and English
Strong communication skills and empathy 
Interest and passions for people and sales
Intercultural team skills 
Goal oriented with a high level of enthusiasm and commitment 
Impressive organisational skills
Who we are:


Pokeshot GmbH specializes in social business consulting, social software and product development. We help companies to roll out, what people call "Facebook" in the private domain. In our team everyone is supporting the implementation of "Social Business". 

Our goal is, to enable exchange, to support communication and to make the right experts findable within a company. We don't do that for unknown customers, but e.g. for the biggest automobile manufacturers in Germany.

Please send your application and CV to careers@pokeshot.com. 
Brief profile of Pokeshot GmbH
Die Pokeshot GmbH ist ein Software– und Beratungshaus mit eigener Produktschmiede in Berlin und Dresden. Was im privaten Bereich "Facebook" genannt wird, führen wir auf der kommunikativen und technischen Ebene in Unternehmen ein.
Bei uns unterstützt jeder die Einführung von "Social Business" in seinem jeweiligen Funktionsbereich. Unser Ziel ist es, Kunden mit Kunden und Mitarbeiter mit Mitarbeitern zu vernetzen, Austausch zu generieren, Kommunikation zu fördern und Experten auffindbar zu machen. Genau diese Sachen machst du bei uns nicht für irgendwelche Kunden. Hier arbeitest du u.a. für die größten Automobilhersteller Deutschlands.
Wir sind stetig auf der Suche nach Einsteigern und Experten (Junior/Senior) auf den Gebieten Java, .Net Entwicklung und Social Business Beratung – aber auch Quereinsteiger sind bei uns herzlich Willkommen.
Bitte legen Sie ihrem Anschreiben einen tabellarischen Lebenslauf, Zeugnisse und Nachweise über Praktika und Zusatzqualifikationen im PDF-Format bei.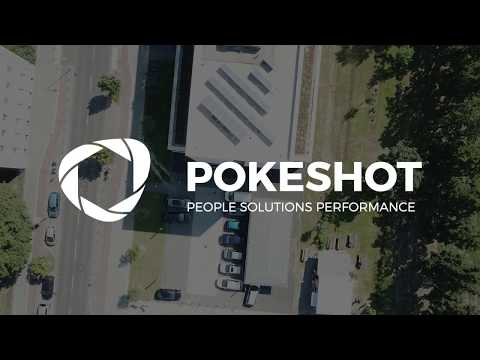 Publication date: 09-04-2018