Senior Software Engineer (m/f/d) in Berlin
Berlin

Please apply here on "ITbbb.de" with the "Apply Now" link/button at the top right.

In the medneo Technology Lab, new technologies are being explored and tested so as to be able to analyse and use our data stream even better in the future. The medneo Technology Lab is used to test innovative ideas until a certain level of maturity is reached so as to then introduce them in the company. There are many exciting tasks in an incredibly large niche, namely radiology.
medneo | Radiology as a Service
medneo revolutionises diagnostic imaging – as the operator of diagnostic platforms in the inpatient and outpatient area. Instead of today's system of buying expensive medical equipment, customers buy from us clinical images – as a service. We call this "Radiology as a Service". This means that we, as a company, handle all areas of the diagnostic process that are not one of a physician's core competencies. As a dynamically expanding company – in Germany and internationally – we are continuously on the lookout for employees to implement our unique service and quality promise in a range of different roles for our customers and their patients.
What you will do
Design and implement autonomous scalable tools and services on a hybrid cloud-based infrastructure
Joint acceptance of responsibility for architecture, development and operation of the system
Use your nerdy genes to invent new methods and ideas to optimize our workflows
Communicate proactively within and outside of your own development team
Join the medneo Tech Lab and contribute to enrich its diverse knowledge portfolio
What you won´t do
Boring and routine maintenance tasks - That's what robots are for
Sit in pointless meetings - Your time is better spent doing things you like
Have a complicated job title and report to someone you don't actually know - We have a flat hierarchy and want to keep it that way
What we look for in you
At least 5 years experience as a software developer or architect
Excellent knowledge of modern programming languages e.g. Python
Experience with HDF5, Distributed databases, WAN optimization, Software defined networks
Sound knowledge in the core topics of server-side web development with HTTP and REST
Experience in dealing with container-based environments and orchestration of containers with cluster solutions
Curiosity in image processing, deep learning, (home) automation, robotics, distributed filesystems, blockchain, etc. is highly appreciated
Creative approach
Excellent communication skills and active listening with regards to working with cross-functional, agile teams 
An analytical and process-oriented mind
medneo offers
A modern technology environment to support the company's growth
Opportunity to leave a footprint by building up our Tech Lab together with the team in a growing company
Personal development by growing together with the company
Flexible working hours and mobile office
A high end grill and cosy garden behind the office
How to apply
We are looking forward to receiving your application via the "Apply Now" ("Jetzt bewerben") button.
Your contact if you have any questions:
People Team
phone: +49 - 170 244 74 91
Brief profile of medneo GmbH
medneo hat die bildgebende Diagnostik neu definiert. Unsere Kunden sind Ärzte, Krankenhäuser und medizinische Versorgungszenten, die für ihre Befunde hochwertigste MRT-, CT- oder Röntgenaufnahmen benötigen. Dazu müssen sie keine Geräte besitzen, sondern können in einem "Pay-Per-Use-Modell" auf moderne Infrastruktur und Dienstleistungen von medneo zugreifen. Wir liefern klinische Bilder statt Geräte und nennen es "Radiology as a Service". Ein revolutionärer Gedanke, der bis heute der Schlüssel für das dynamische Wachstum von medneo in Berlin, Brandenburg und international ist.
Für unser starkes Wachstum suchen wir Informatiker für die IT Produktentwicklung und IT-Administration, Betriebswirtschaftler für die Beratung, Medzinisch-technische Radiologie Assistenzen (MTRA) für die Durchführung der Untersuchungen, Support Mitarbeiter und Mitarbeiter für den Empfang.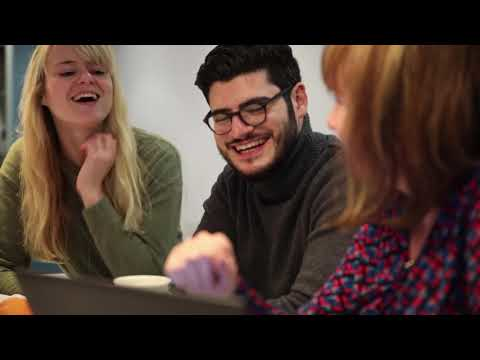 Publication date: 07-12-2019