Senior Consultant (m/w/d) Microstrategy - Business Intelligence in Berlin
Berlin

Please apply here on "ITbbb.de" with the "Apply Now" link/button at the top right.

Senior Consultant (m/w/d)
Business Intelligence Microstrategy
Standorte: Berlin, Dresden, Nürnberg oder München
Sie wollen nicht nur sich, sondern auch ein bisschen die Welt verändern?
Dann tun Sie das bei der T-Systems Multimedia Solutions GmbH.
Unsere Mission ist der Wegbereiter für unsere Kunden bei der digitalen Transformation zu sein.
Ihre Zukunft
Als Senior Consultant (m/w) für MicroStrategy übernehmen Sie die fachliche Verantwortung des MicroStrategy-Portfolios in Big Data-Projekten moderner IT-Dienstleistungen. Sie bringen sich folgendermaßen in unser Team ein:
Strategische Beratung
Verantwortung und technische Durchführung der Konzeption und Umsetzung von branchenübergreifenden MicroStrategy-Projekten
Auf- und Ausbau sowie fachliche Verantwortung des MicroStrategy-Portfolios und Erweiterung des Fachwissens im BI Team.
Unterstützung der Vertriebskollegen und Anleitung von Nachwuchskräften
Ihr Hintergrund
Im Projekt-, Prozess- und Anforderungsmanagement mit anspruchsvollen Kunden, Kundenberatung und Positionierung von Lösungsstrategien sind Sie zuhause. Ihre Basics:
Mehrjährige Berufserfahrung als Business Intelligence Consultant und vielfältige Erfahrungen aus verschiedenen MicroStrategy-Projekten
Fundierte Kenntnisse von Business Intelligence Architekturen und Technologien
Fundierte Kenntnisse in MicroStrategy sowie mehrerer Module der MicroStrategy-Familie (SDK, Web, Office, Administrator, Architect, Desktop, Intelligence Server)
Datenbankenkenntnisse, wie Oracle, MS SQL Server
Eigeninitiative, Flexibilität sowie Reisebereitschaft auf Consultingniveau, sicheres Deutsch und Englisch
Unser Hier und Jetzt
Warum Sie zu T-Systems Multimedia Solutions GmbH kommen sollten?
Weil Sie bei uns unter besten Bedingungen die digitale Revolution mitgestalten können:
Flexibles Arbeitszeitmodell
Mobiles Arbeiten und Home Office
Betriebliche Altersvorsorge
Individuelle Weiterbildungsangebote
Reisezeit ist Arbeitszeit
Bereit für die digitale Revolution?
Dann bewerben Sie sich! Zeigen Sie uns, wer Sie heute sind, wo Sie hinwollen oder
wo Sie bereits angekommen sind.
Ihre Ansprechpartnerin
Sie haben noch Fragen oder suchen nach fachspezifischen Informationen? Zögern Sie nicht und kontaktieren Sie mich jederzeit.
Sabrina Tranitz
+49 351 - 2820 - 7555 | T-Systems Multimedia Solutions.com/karriere
Brief profile of T-Systems Multimedia Solutions GmbH
Wir bieten unseren Kunden digitale Dienste mit Leidenschaft: Als Full-Service-Dienstleister mit einzigartigem technologischen Know-how übersetzen wir Web-Innovationen in Dienstleistungen und bauen das Online-Geschäft unserer Kunden nachhaltig aus. Lernen Sie uns besser kennen und machen Sie sich ein Bild von unserem Leistungsangebot, unseren Kompetenzen und unseren bereits erfolgreich abgewickelten Projekten.
Das Wohl unserer Mitarbeiter und ein gutes Betriebsklima liegen uns am Herzen. Denn nur in der Zusammenarbeit mit zufriedenen Arbeitnehmern lassen sich unternehmerische Ziele verfolgen. Die flachen Hierarchien in unserem Unternehmen lassen eine gelebte und offene Kommunikationskultur zu. Wir wollen, dass unsere Unternehmensziele und die Bedürfnisse unserer Mitarbeiter in einem fairen Verhältnis zueinander stehen. Werden auch Sie ein Teil der T-Systems Multimedia Solutions und bereichern Sie unser Team mit Ihrer Kreativität, Ihrem Teamgeist und Ihrem Engagement. Wir freuen uns auf Sie!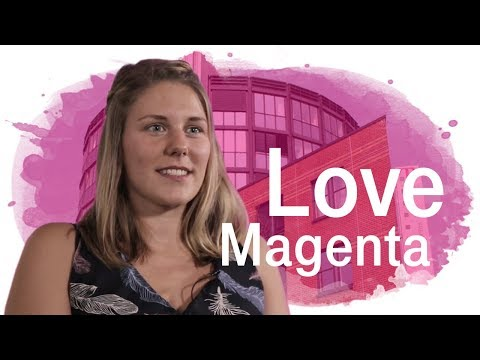 Publication date: 12-07-2019