Graduate Position - Tech Lab medneo (f/m/d) in Berlin
Berlin

Please apply here on "ITbbb.de" with the "Apply Now" link/button at the top right.

You love coding and you like to develop your skills autonomously further by realizing your own projects? What is missing is detailed feedback, a vision and a supportive team around you, which gives you the push to the next level? Then join the medneo Tech Lab. This is our Thinktank, where we develop prototypes for our own IT platform. Specifically, we deal with medical data workflows, new UI/UX concepts, image processing, machine learning, patient data security.
Our working style is characterized by collaboration. We give you the space to work on your own and focus on solving use cases. At the same time you will be an integral part of the team from day one and you will collaborate with the team on challenges where the goal is molded over time, like AI in image processing. Since we usually partner up with other departments such as Strategic Projects and Medical Technology you will have a steep learning curve at the beginning, especially concerning how you should adapt your communication style.
medneo | Radiology as a Service
medneo revolutionizes diagnostic imaging as the operator of diagnostic platforms in the inpatient and outpatient areas. Instead of today's system of buying expensive medical equipment, customers buy clinical images from us as a service. This is referred to as "Radiology as a Service." This means that we as a company handle all areas of the diagnostic process that are not a core competency of a physician. As a dynamically expanding company, in Germany and globally, we are continuously seeking employees to implement our unique service and quality assurance in a range of different roles for our customers and their patients.
Example tasks you will work on
Develop small but useful tools and new interfaces in .NET, Java, C++, Python or whatever language you prefer
Provide support for SQL tools and improve database queries and access
Develop data analysis and simulations in R, Matlab, KNIME or Power BI
Analyse and document user needs and create user-stories and concepts for user interfaces
Ensure software quality through testing
Identify and evaluate potential software on the market and its benefits for us
Develop tools for image processing and deep learning
Work with the medical IT communication standards HL7 and DICOM
Provide support for computers, along with user access to corporate network and applications
Ramp-up new hardware equipment and migrate users to new systems or devices
Provide support for services such as office phones, mobile devices, video conferencing, and remote access (VPN)
What we look for in you
You have just graduated with a Bachelor´s/Master´s degree or PHD in any MINT subject, preferably computer science
You completed a minimum of 3 coding or configuration projects on your own and can share them with us
You care about code quality and continuous refactoring
You speak English fluently
You like questioning the status quo
You are a self-reflective, humble and passionate graduate, who can give and accept feedback to continuously improve
Bonus Points
First experience with NextCloud
First experience in working in a fast pacing and dynamic environment
medneo offers
Experienced colleagues and competent leaders, who will enable you to do your best and are happy to share their knowledge
Direct impact on the daily experience of thousands of patients
A modern technology environment
Personal development by growing in pace with the company
Flexible working hours and the possibility to work from any place you prefer
Rooftop office in the heart of Berlin:
Free fruits, beverages and really good barista coffee
How to apply
We don`t need a cover letter. Just tell us what drives you to join our team and shortly answer these three questions:
Which personality trait or soft skill do you add to the team?
Name a discussion topic you are most passionate about currently?
With which famous personality would you like to be snowed in at an airport (dead or alive) and why with him/her?
In case you have a GitHub repository, own website, blog or work portfolio of any kind, please add the link during the application process. We are eager to see it! 
Contact
We are looking forward to receiving your application via the "Apply Now" button.
If you do have any questions, don´t hesitate to call or write to us.
People Team
medneo GmbH | Hausvogteiplatz 12, 10117 Berlin 
Phone: +49 170 244 74 91
Brief profile of medneo GmbH
medneo hat die bildgebende Diagnostik neu definiert. Unsere Kunden sind Ärzte, Krankenhäuser und medizinische Versorgungszenten, die für ihre Befunde hochwertigste MRT-, CT- oder Röntgenaufnahmen benötigen. Dazu müssen sie keine Geräte besitzen, sondern können in einem "Pay-Per-Use-Modell" auf moderne Infrastruktur und Dienstleistungen von medneo zugreifen. Wir liefern klinische Bilder statt Geräte und nennen es "Radiology as a Service". Ein revolutionärer Gedanke, der bis heute der Schlüssel für das dynamische Wachstum von medneo in Berlin, Brandenburg und international ist.
Für unser starkes Wachstum suchen wir Informatiker für die IT Produktentwicklung und IT-Administration, Betriebswirtschaftler für die Beratung, Medzinisch-technische Radiologie Assistenzen (MTRA) für die Durchführung der Untersuchungen, Support Mitarbeiter und Mitarbeiter für den Empfang.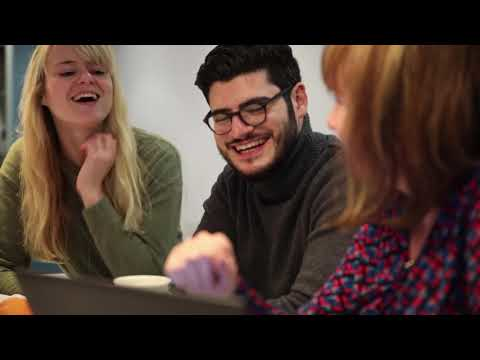 Publication date: 06-12-2019