Graduate Research Internship in Medical Image Analysis (m/f/d)
Berlin

Please apply here on "ITbbb.de" with the "Apply Now" link/button at the top right.

Company Description
with the option to write a M.Sc. thesis. Located in Berlin or Heidelberg (6 months)
medneo revolutionizes diagnostic imaging – as the operator of diagnostic platforms in the inpatient and outpatient area. Instead of today's system of buying expensive medical equipment, customers buy from us clinical images – as a service. We call this "Radiology as a Service". This means that we, as a company, handle large number of medical image data (MRI, CT, X-ray) across multiple sites which are available to advance our service. Join temporarily medneo´s Digital Imaging Innovation Group to help building the most advanced image quality management system for MRI and CT on this planet! We are an agile group of engineers and scientists at medneo who are exploring new ideas to enhance the radiology workflow and apply new image processing technologies to support physicians in making better and faster decisions. 
As part of our core research team you will be able to advance your experience in medical imaging by developing new technologies on real life MR, CT, or X-ray data. Our multi-center approach is the perfect platform to scale up scientific studies and to test early prototypes in practice. Ideally, your internship will be completed with a draft scientific paper ready for submission. Students who plan to write their MSc thesis in parallel to their internship are very much welcome! 
Job Description
What we look for in you
Currently pursuing a M.Sc. or PhD degree, for instance, in Computer Science, Mathematics, Applied Sciences, Physics, or Computational Neurology
Understanding of MR and CT imaging
Hands-on software engineering experience using one or more programming language to work with image data such as: Python, Java, C++, or any other advanced programming language.
Knowledge of using git 
European citizenship or work-permit in Germany
Passionate about medical 3D image analysis
Focus on one of the following topics:
 

Image acquisition or image reconstruction
Image artifact detection and reduction
Image quality assurance
Image computing and analysis
Machine learning including deep learning
Bonus Points
Experience in modern software engineering tools, like jenkins, docker, etc.
Knowledge of web techniques like React, Redux, Swagger, Flask is a plus
Previously developed an open source project, for example, on GitHub (please add a link to your projects in your CV)
Experience in setting up CNNs
Previous publications in the field of medical imaging
Previously worked with some medical toolkits like VTK, ITK, dcmtk, pythonirh, TensorFlow, dltk, NumPy, SciPy, MedPy, or Pypx
DICOM knowledge
Qualifications
medneo offers
a remunerated internship either (a) part- time (up to 20 hours per week) for up to six month or (b) full-time over for three months
Opportunity to complete your M.Sc. thesis within an a corporate environment in the health care sector
Exposure to  real-life challenges and close interaction with the daily routine of a  radiological center and
Full access to our large medical research image database (MR, CT, X-ray images)
An enthusiastic team of passionate thinkers which provide the support you need to achieve your internship goals
Established, stable and well-funded, fast growing company
Additional Information
Contact
We look forward to receiving your application via the "Apply Now" button.

Your contact if you have any questions:
Juliane Schmidt
Talent Acquisition Manager
phone: +49 170 244 74 91
people@medneo.com
www.medneo.com/de/karriere
Brief profile of medneo GmbH
medneo hat die bildgebende Diagnostik neu definiert. Unsere Kunden sind Ärzte, Krankenhäuser und medizinische Versorgungszenten, die für ihre Befunde hochwertigste MRT-, CT- oder Röntgenaufnahmen benötigen. Dazu müssen sie keine Geräte besitzen, sondern können in einem "Pay-Per-Use-Modell" auf moderne Infrastruktur und Dienstleistungen von medneo zugreifen. Wir liefern klinische Bilder statt Geräte und nennen es "Radiology as a Service". Ein revolutionärer Gedanke, der bis heute der Schlüssel für das dynamische Wachstum von medneo in Berlin, Brandenburg und international ist.
Für unser starkes Wachstum suchen wir Informatiker für die IT Produktentwicklung und IT-Administration, Betriebswirtschaftler für die Beratung, Medzinisch-technische Radiologie Assistenzen (MTRA) für die Durchführung der Untersuchungen, Support Mitarbeiter und Mitarbeiter für den Empfang.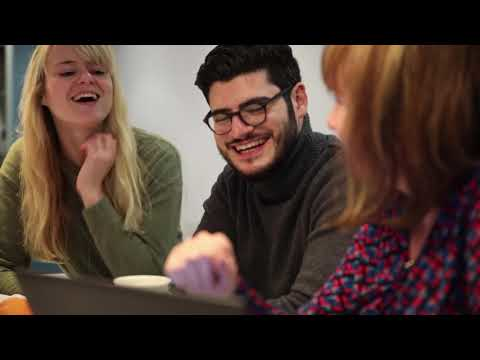 Publication date: 04-02-2020