forcont zieht um (Teil 1) – Der neue Standort und erste Bauarbeiten
Tue, 16 Jul 2019 11:32:50 +0200
Seit nunmehr zwei Jahrzehnten führt uns unser täglicher Arbeitsweg in die Nonnenstraße 39 in Leipzig. Doch das wird sich bald ändern, denn forcont zieht im Dezember 2019 um. Ende 2018 erhielten wir die Botschaft, dass der Mietvertrag in unseren gegenwärtigen Räumlichkeiten nicht verlängert wird.
Wir starten eine Blogreihe und geben Ihnen exklusive Einblicke hinter die Kulissen von der Suche eines neuen Standortes bis hin zum vollzogenen Umzug. Lesen Sie im 1. Teil, wo sich unser neuer Firmensitz befinden wird und wie die ersten Vorbereitungen voran gehen.
---
Other current blog posts of the organization
forcont business technology gmbh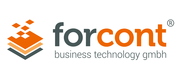 forcont ist ein modernes und hochprofessionelles Softwarehaus. Unser Ziel ist es, einer der führenden SaaS-Anbieter für Enterprise Content Management in Europa zu werden. Bereits heute nutzen mehrere tausend Business-User unsere Cloud-Services. Für unsere Kunden arbeiten wir täglich daran, unsere Produkte und Dienstleistungen zu verbessern, damit geschäftsrelevante Daten und Dokumente zu jedem Zeitpunkt, an jedem Ort und auf jedem beliebigen Endgerät zur Verfügung stehen können. Für diese Arbeit suchen wir Mitarbeiter, die so wie wir bestrebt sind, den Markt anzuführen - mit kreativen Ideen, neuesten Technologien und einem Höchstmaß an Qualität.