1 Lauta Jobs and trainings
Here you find 1 Jobs and trainings to Lauta. Add matching Lauta Jobs and trainings to your saved list. Use your chance to apply for all those Jobs and trainings simultaneously. The most relevant ads are shown first.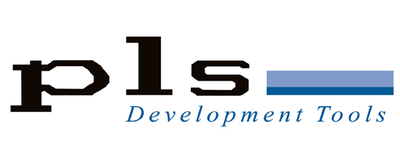 PLS Programmierbare Logik & Systeme GmbH
Technologiepark Lautech – 14-06-2021
... " (BA Bautzen/PLS Lauta) oder: Informationstechnik mit dem Abschluß "Bachelor of Engineering" (BA Dresden/PLS Dresden) Was Sie spannend finden: Interesse an Software- und Hardware-Entwicklungen oder Automatisierung von Wirtschaftsprozessen [...] Gute Übernahmemöglichkeiten bei PLS an den Standorten Lauta und Dresden Als Praxispartner ist PLS für Ihr Duales Studium der kompetente Ausbildungspartner im Bereich Software- und Hardwareentwicklung und bietet darüber hinaus gute
Your search yields not the right results?
Make sure that there are no typing errors or apply here unsolicited
We also found 3 archived job listings matching your search criteria. If you have applied for any one of those jobs recently and you can't find the job ad above, click here to extend the search to all archived job classifieds.
Subscribe new jobs with email for your searches