3 Praktikum Jobs and trainings
Here you find 3 Jobs and trainings to Praktikum. Add matching Praktikum Jobs and trainings to your saved list. Use your chance to apply for all those Jobs and trainings simultaneously. The most relevant ads are shown first.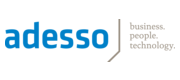 adesso SE
Berlin and Potsdam
6 days ago
Wir gehören zu den Top-Adressen in der IT-Welt und fokussieren uns auf die Optimierung der Kerngeschäfts­prozesse unserer Kunden. Unseren Erfolg aber erreichen wir nur durch eins: die Menschen bei ...
Praktikum,
Softwareentwicklung
,
Java
,
(all
,
genders)
,
Software-Entwicklung
,
Java-Entwickler
,
Java-Softwareentwickler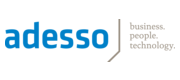 adesso SE
Berlin and Potsdam
7 days ago
... führenden IT-Dienstleistungsunternehmen sammeln? Dann liegst du mit einem Praktikum im IT-Consulting bei adesso genau richtig! Gemeinsam setzen wir herausfordernde Projekte für unsere Kunden um und dafür brauchen wir Menschen, die Lust haben, ihr [...] Wissen, ihre Talente und ihre Fähigkeiten einzubringen. Deswegen suchen wir auch zum nächstmöglichen Zeitpunkt tatkräftige Unterstützung in Form von einem Pflicht- oder freiwilligem Praktikum. Dein Aufgabengebiet beinhaltet im Detail: Du
Praktikum,
(all
,
genders)
,
IT-Consulting
,
Digitalisierung
,
Consultant
,
IT-Administration
,
IMS
SHD System-Haus-Dresden GmbH
Berlin
4 days ago
... , Bachelor- oder Diplomarbeit bearbeitet werden. Die Stelle ist ab sofort zu besetzen. Bei der Umsetzung bieten wir dir viel Spielraum für Kreativität und Entfaltung. Das Praktikum wird begleitet von mehreren Monitoring Analysten. Wir bieten Dir
Praktikum,
Berlin
,
Diplom
,
Master
,
Bachelor
,
Splunk
,
Abschlussarbeit
Your search yields not the right results?
Make sure that there are no typing errors or apply here unsolicited
We also found 8 archived job listings matching your search criteria. If you have applied for any one of those jobs recently and you can't find the job ad above, click here to extend the search to all archived job classifieds.