Software Engineer VUE.JS (m/w/d) in Berlin
Berlin

Please apply here on "ITbbb.de" with the "Apply Now" link/button at the top right.

Software Engineer VUE.JS (m/w/d)
Vue.JS, Architektur, Entwicklung, NODe.JS, NUXT.JS, Kubernetes
Wir gestalten die Digitalisierung für eine bessere Welt
Als Digitaldienstleister für den Mittelstand und Konzerne realisiert die
T-Systems Multimedia Solutions GmbH
jährlich rund
3000 Projekte
verschiedenster Größe und Komplexität in den unterschiedlichsten Branchen. Gemeinsam mit unseren Kunden gestalten wir die digitale Welt sicher, nutzerorientiert und für alle zugänglich. Dabei verfolgen wir das Ziel einer verantwortungsvollen und nachhaltigen Digitalisierung.  
In Aller Kürze
Standorte: Berlin, Dresden, Leipzig
Wochenarbeitszeit: Vollzeit 38h/ Woche (Teilzeit möglich)
Reiseanteil: gering
Sprachkenntnisse: Deutsch und Englisch
Das Erwartet dich als Software Engineer
Du analysierst komplexe System- und Kundenanforderungen im Bereich Enterprise Portale
Dabei übernimmst du komplexe Softwareentwicklungsaufgaben in agilen Teams
Du verantwortest die Entwicklung und das Deployment von Releases und Patches unserer Kunden
Verantwortung für die Erfüllung von Qualitätsanforderungen durch Konzeption und Automatisierung von Testfällen gehört ebenfalls zu deinen Aufgaben

Das bringst du im Bereich Software Engineering  Mit
Umfassende Kenntnisse über Vorgehensmodelle und Methoden der Softwareentwicklung
Sehr gute Kenntnisse im Softwaredesign
Mehrjährige Erfahrung in modernen JavaScript Frameworks wie z.B. Vue.js, React, Angular
Umfassendes Verständnis des Softwareentwicklungsprozess sowie Fähigkeit die Performance und Qualität entwickelter Software zu verbessern
Ein Plus, kein Muss
Aktiv in der Open Source Community
Unsere Benefits für dich
Welcome Day - Ankommen und Netzwerken
Vertrauensarbeitszeit - flexible Arbeitszeit mit Überstundenausgleich
Mobile Working - ortsungebundenes Arbeiten (z.B. im Homeoffice) möglich
Top Equipment - moderne Arbeitsmittel, wie du sie brauchst
Weiterentwicklung - über 100 Weiterbildungen und Schulungen im Angebot
Betriebliche Altersvorsorge - wir legen was für dich zur Seite
Mitarbeitervorteile - Rabatte bei zahlreichen Anbietern und Partnern
Was wir noch zu bieten haben, findest du auf unserer Seite Wir als Arbeitgeber.
Bei uns zählt der Mensch! Wir denken nicht in Kategorien wie Geschlecht, ethnische Herkunft, Religion, Alter, sexuelle Identität oder Behinderung. Wir leben Vielfalt und lehnen Diskriminierung entschieden ab!
 
Bist du dabei?
Dann bewirb dich und zeig uns, wer du bist!
Deine Ansprechpartnerin
Du hast noch Fragen oder suchst nach fachspezifischen Informationen? Zögere nicht und kontaktiere mich jederzeit.
Carolina Matthies
+49 351 - 2820 - 7555 | T-Systems Multimedia Solutions.com/karriere
Brief profile of T-Systems MMS
Wir bieten unseren Kunden digitale Dienste mit Leidenschaft: Als Full-Service-Dienstleister mit einzigartigem technologischen Know-how übersetzen wir Web-Innovationen in Dienstleistungen und bauen das Online-Geschäft unserer Kunden nachhaltig aus. Lerne uns besser kennen und mache Dir ein Bild von unserem Leistungsangebot, unseren Kompetenzen und unseren bereits erfolgreich abgewickelten Projekten.
Das Wohl unserer Mitarbeiter und ein gutes Betriebsklima liegen uns am Herzen. Denn nur in der Zusammenarbeit mit zufriedenen Arbeitnehmern lassen sich unternehmerische Ziele verfolgen. Die flachen Hierarchien in unserem Unternehmen lassen eine gelebte und offene Kommunikationskultur zu. Wir wollen, dass unsere Unternehmensziele und die Bedürfnisse unserer Mitarbeiter in einem fairen Verhältnis zueinander stehen. Werde auch Du ein Teil der T-Systems Multimedia Solutions und bereichere unser Team mit deiner Kreativität, deinem Teamgeist und deinem Engagement. Wir freuen uns auf Dich!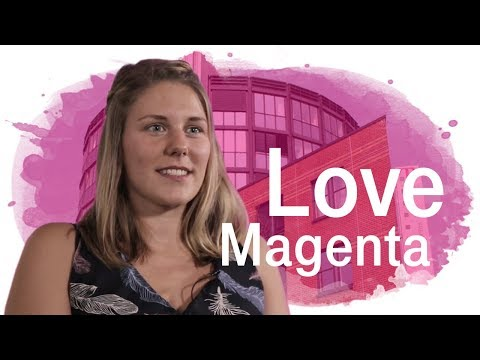 Publication date: 17-01-2021