SAP Basis Delivery Consultant in Berlin
Berlin

Please apply here on "ITbbb.de" with the "Apply Now" link/button at the top right.

Why SoftwareONE?
For over 30 years SoftwareONE has been the foundation for organizations around the world for their technology solutions. With changes in the market from on-premises to cloud we have always been one step ahead. Underpinning our transitions and evolutions are our seven core values which we expect from all our current employees and look for in our future colleagues. The global nature of our organization allows us to adapt and commit to these values unique to the culture and business needs of each location.
The role
The Delivery Consultant – SAP is part of the SAP Technology Services team. The role requires comprehensive and in-depth knowledge of architecture, technical concepts, practices and procedures related to SAP and specifically to SAP on Cloud technologies.  Working with our customers, you will help lead architectural design sessions, work on pilot and migration to the cloud projects. In addition, you will contribute on S/4HANA migrations and implementations.
SoftwareONE's fast-paced and leading work environment is outcome-focused, remote work opportunities and exposure to the latest SAP technologies and cloud market trends. SoftwareONE applies the principle of life-long learning to stay ahead of the pack. Employees will attend trainings sessions, obtaining relevant certifications on an annual basis as well as present at and attend industry-leading events such as SAP TechEd, SAPPHIRE NOW and Microsoft Inspire.
What we need to see from you
Roles & Responsibilities
Working directly with customers and partners to design and optimize on-premise and cloud SAP solutions based on the latest technologies and market trends.
Developing SAP architecture solutions satisfying the most demanding requirements and re-engineering on-premise and cloud infrastructure platforms.
Planning and executing OS/DB migrations as well as SAP deployments on public cloud.
Analyzing and optimizing SAP performance.
Potentially leading teams on our international projects.
Cloud architecture & infrastructure design for public cloud (preferably AWS/Azure).
SAP Cloud deployments and migrations on public cloud (preferably AWS/Azure).
Technical Skill / Product Knowledge
SAP technical architecture design.
SAP Basis/NetWeaver.
SAP OS/DB Migrations.
SAP HANA.
SAP S/4HANA.
OS/DB Migration.
Cloud architecture & infrastructure design for Public cloud (preferably AWS or Azure).
Understanding of cloud storage and network principles pertinent to SAP on Cloud design.
Deep High Availability and Disaster Recovery experience.
SAP Cloud deployments and migrations on Public cloud (preferably AWS or Azure).
Optional team leadership.
Soft Skill Requirements
Excellent verbal and written communication skills.
Problem-solving aptitude.
Flexible travel required.
Maintain and report on service delivery, and project status.
Maintain and acquire advanced level technical certification in assigned area and maintains professional and technical knowledge by attending educational workshops; reviewing professional publications; establishing personal networks; participating in professional societies.
Knowledge & Education Requirements
University degree preferred (in the field of Information Technology and/or or equivalent combination of experience and education; Master's degree preferred).
5-10 years' experience designing SAP technical solutions and services.
3+ years' experience with SAP on a Cloud platform (AWS/Azure preferred).
Technical Certifications required on both SAP and a Cloud platform (AWS/Azure preferred), SAP OS/DB Migration certification is a plus.
Ability to independently conduct meetings with, end user level, engineering-level, management-level or executive positioning solutions and capabilities.
What you should really know about us.
Strip away everything. Strip away our brand, strip away our buildings, strip away our offices. What are we left with? Our people. This is what makes SoftwareONE successful.
Passionate people who live and breathe our values every day, who delight our customers, every day, and who go above and beyond, every day. Our culture is unique, and I believe that having the right people, and empowering them to succeed, is the absolute key to our success.
Patrick Winter, Founder.
What we expect from our employees
Success at SoftwareONE is not defined by what you do for yourself, but by what you deliver for our customers, the business and for the employees around you. SoftwareONE employees are energized, agile and are laser focused on delivering world class Customer Satisfaction and results. Our leaders motivate and inspire their teams and provide a working environment that delivers incredible levels of Employee Satisfaction. We are Humble, have a very high degree of Integrity and are simply not interested in politics.
Our leaders operate with a high levels of Discipline but are able to work at Speed manage change in a global economy.
"SoftwareONE is an equal opportunity employer. With employee satisfaction as one of our core values, we are passionate about diversity and are committed to creating an inclusive environment for all of our employees. We want every employee to have the greatest experience of their career."
Job Function
Cloud & Software Services
Brief profile of SoftwareONE Deutschland GmbH
SoftwareONE mit Hauptsitz in der Schweiz ist ein führender globaler Anbieter von End-to-End Software- und Cloud-Technologielösungen. Mit Kompetenzen entlang der gesamten Wertschöpfungskette unterstützt SoftwareONE Unternehmen bei der Konzeption und Umsetzung ihrer Technologie-Strategie, beim Kauf der richtigen Software- und Cloud-Lösungen zum richtigen Preis sowie bei der Verwaltung und Optimierung ihres Software-Bestands. Die Angebote von SoftwareONE sind über die eigenentwickelte digitale Plattform PyraCloud verbunden, die Kunden datenbasierte Informationen zur Verfügung stellt.
Mit rund 5.800 Mitarbeitern sowie Vertriebs- und Dienstleistungskapazitäten in 90 Ländern bietet SoftwareONE rund 65.000 Geschäftskunden Software- und Cloud-Lösungen von mehr als 7.500 Herstellern. Die Aktien von SoftwareONE (SWON) sind an der SIX Swiss Exchange notiert.
Wir bei SoftwareONE sind stolz auf unser kollegiales Arbeitsklima. Bei uns arbeiten Sie in einem innovativen Arbeitsumfeld, in dem Sie individuell über eine systematische Personalentwicklung gefördert werden und Ihre Potenziale optimal ausschöpfen können. Wir sind ständig auf der Suche nach Projektleitern, Support Engineers, Consultants und Softwaretestern für unsere Projekte im Umfeld von Microsoft, VMware und Skype zudem suchen wir Account Manager und Vertriebler.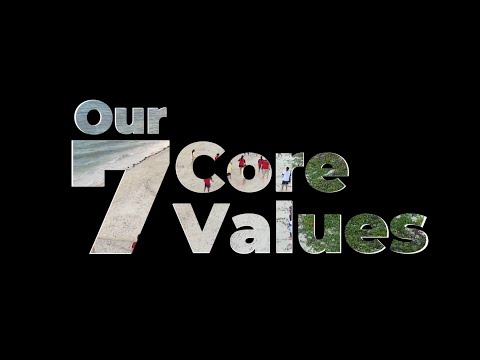 Publication date: 15-11-2021