Professional
Berlin (Hybrid)
Software Engineers (m/w/d) for Public Transport Software in Berlin
Berlin

Please apply here on "ITbbb.de" with the "Apply Now" link/button at the top right.

We are looking for Software Engineers (m/f/d) for Berlin
who want to actively shape our IT solutions, used worldwide for planning and optimizing fleets, drivers and tours

who have not only mastered programming languages but bring a fundamental understanding of object orientation

who can implement complex requirements using modular architecture resulting in robust software

who want to assume responsibility for challenging development tasks

who are proactive thinkers and who develop convincing ideas
As a Software Engineer (m/f/d)
you will shape our products all the way starting from requirements gathering, through implementation, and up to the point of delivery

you will work in close cooperation with our product engineers to meet the daily needs of our customers within a project setting

you will develop using state of the art IT standards such as UML, C++, Java/JEE and JBOSS Application Server
We are looking for colleagues (m/f/d)
who have studied computer science or a related subject

who have a clear goal in mind and structure their tasks before implementing code

who enjoy complex tasks for solutions that are visible in our urban environment

who appreciate both the creative scope of an internationally operating company as well as individual interaction in an open team culture
Interested?
Please send your application to job@ivu.de or click here:
 
If you have any questions about our current job openings or your application, feel free to get in touch. Simply send an e-mail or give us a call.
We look forward to hearing from you!
Software, Engineers, (m/w/d), PUBLIC, Transport, Englisch, Software-Entwicklung, Software-Test, ITbbb.de, Empfehlungsbund
This Job resp. positions as 'Software Engineers (m/w/d) for Public Transport Software' is vacant in following addresses: 12161 Berlin bei/in Kreisfreie Stadt Berlin .
Brief profile of IVU Traffic Technologies AG
IVU Traffic Technologies sorgt seit über 45 Jahren mit mehr als 700 Ingenieuren für einen effizienten und umweltfreundlichen öffentlichen Verkehr. Als kontinuierlich wachsendes IT-Unternehmen in einem wachsenden Markt entwickelt die IVU integrierte Standardprodukte, die alle Prozesse von Bus- und Bahnunternehmen abdecken: von der Planung und Disposition über die Betriebssteuerung, das Ticketing und die Fahrgastinformation bis hin zur Abrechnung von Verkehrsverträgen. In enger Partnerschaft mit unseren Kunden führen wir anspruchsvolle IT-Projekte zum Erfolg und sorgen so für zuverlässige Mobilität in den Metropolen der Welt.
IVU. SYSTEME FÜR LEBENDIGE STÄDTE.
Qualifiziert, kompetent, international – rund 80 Prozent unserer Mitarbeiterinnen und Mitarbeiter verfügen über einen Hochschulabschluss: Software und Project Engineering, Mathematik, Verkehrs­wissen­schaften, Geografie – Menschen, die lösungsorientiert denken und handeln, anspruchsvolle Projekte im Griff haben und sie gemeinsam mit unseren Kunden zum Erfolg führen.
Wir geben unseren Kolleginnen und Kollegen die Möglichkeit, in einem wertschätzenden Arbeits­klima einer sinnstiftenden Tätigkeit nachzugehen und ihre individuellen Talente voll zu entfalten.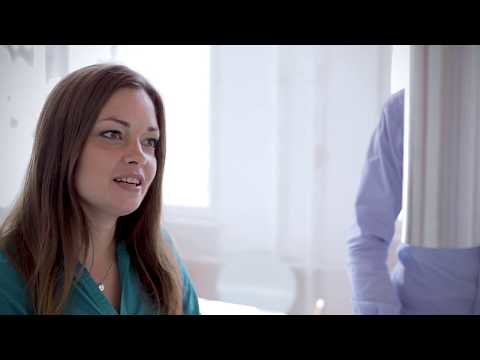 Publication date: 11-12-2022