Professional
Berlin (Hybrid)
Projektingenieure (m/w/d) für Software-Einführungsprojekte in Berlin
Berlin

Please apply here on "ITbbb.de" with the "Apply Now" link/button at the top right.

Wir suchen Projektingenieure (m/w/d)
die Softwaresysteme verstehen und Informatik und Logistik spannend finden
die unsere komplexen IT-Projekte steuern und Kunden beraten wollen
die in anspruchsvollen Projekten Verantwortung übernehmen wollen
die mitdenken, mit ihren Lösungen überzeugen und Verantwortung übernehmen
Als Projektingenieur (m/w/d)
erarbeiten Sie im Dialog mit unseren Kunden die Anforderungen an unsere Softwareprodukte und schreiben Spezifikationen, die von unseren Entwicklern umgesetzt werden
testen, installieren und konfigurieren Sie unsere Softwareprodukte und führen Schulungen durch
analysieren Sie Kundenmeldungen und -wünsche und stimmen Lösungen mit der Entwicklung ab
Wir freuen uns auf Kollegen (m/w/d)
die Verkehrsingenieurswesen, Informatik, Mathematik oder eine verwandte Naturwissenschaft studiert haben
die Spaß an komplexen Aufgaben haben, deren Lösungen im Straßenbild sichtbar sind
die den Gestaltungsspielraum eines international tätigen Mittelständlers und die offene Zusammenarbeit mit klugen Köpfen schätzen
Interessiert?
Senden Sie uns Ihre Bewerbungsunterlagen per Mail an job@ivu.de oder klicken Sie auf den Bewerbenbutton:
 
Bei Fragen zu dieser Stellenausschreibung oder zu Ihrer Bewerbung, sind wir gerne für Sie da. Schreiben Sie uns einfach eine E-Mail oder rufen Sie uns an.
Wir freuen uns auf Sie!
Projektingenieure, (m/w/d), Software-Einführungsprojekte, Projektingenieur, E-Commerce, Software, Software-Entwicklung, ITbbb.de, Empfehlungsbund
This Job resp. positions as 'Projektingenieure (m/w/d) für Software-Einführungsprojekte' is vacant in following addresses: 12161 Berlin bei/in Kreisfreie Stadt Berlin .
Brief profile of IVU Traffic Technologies AG
IVU Traffic Technologies sorgt seit über 45 Jahren mit mehr als 700 Ingenieuren für einen effizienten und umweltfreundlichen öffentlichen Verkehr. Als kontinuierlich wachsendes IT-Unternehmen in einem wachsenden Markt entwickelt die IVU integrierte Standardprodukte, die alle Prozesse von Bus- und Bahnunternehmen abdecken: von der Planung und Disposition über die Betriebssteuerung, das Ticketing und die Fahrgastinformation bis hin zur Abrechnung von Verkehrsverträgen. In enger Partnerschaft mit unseren Kunden führen wir anspruchsvolle IT-Projekte zum Erfolg und sorgen so für zuverlässige Mobilität in den Metropolen der Welt.
IVU. SYSTEME FÜR LEBENDIGE STÄDTE.
Qualifiziert, kompetent, international – rund 80 Prozent unserer Mitarbeiterinnen und Mitarbeiter verfügen über einen Hochschulabschluss: Software und Project Engineering, Mathematik, Verkehrs­wissen­schaften, Geografie – Menschen, die lösungsorientiert denken und handeln, anspruchsvolle Projekte im Griff haben und sie gemeinsam mit unseren Kunden zum Erfolg führen.
Wir geben unseren Kolleginnen und Kollegen die Möglichkeit, in einem wertschätzenden Arbeits­klima einer sinnstiftenden Tätigkeit nachzugehen und ihre individuellen Talente voll zu entfalten.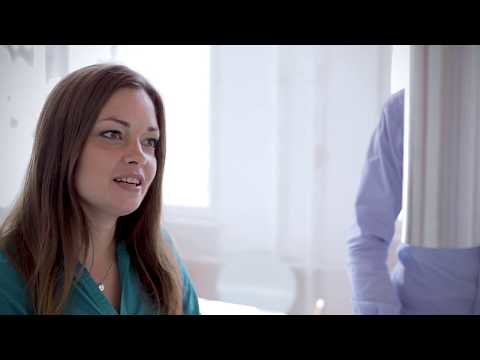 Publication date: 10-12-2022