Online-Workshop "Achtsames Arbeitsrecht" am 1.7. um 15.30 Uhr
Tue, 29 Jun 2021 13:41:20 +0200
Wer streitet schon gerne? Doch gerade am Arbeitsplatz sind Konflikte über kurz oder lang nicht zu vermeiden. Und wenn es dann nicht mehr anders geht, müssen auch arbeitsrechtliche Schritte in die Wege geleitet werden.
Und so unterschiedlich die Anlässe auch sein mögen, allen ist eines gemeinsam: In der Praxis sehen sich Arbeitgeber oft in Situationen, die mit den klassischen Mitteln des Arbeitsrechts nicht wirklich zufriedenstellend bewältigt werden können. Hier gilt es, sich alternative Handlungsoptionen zu überlegen. 
Wir laden Sie herzlich ein zu unserem Online-Workshop "Achtsames Arbeitsrecht – Gesetz & Situation im Einklang". Frau Irene Paulsen-Langenberg, Dipl.-Psychologin mit langjähriger Berufserfahrung als Personalleiterin, und Frau Dr. Iris Henkel, Partnerin und Fachanwältin für Arbeitsrecht der Kanzlei PETERSEN HARDRAHT PRUGGMAYER, werden anhand einiger Beispiele aus der Praxis erläutern, wie Sie sich gut auf solche Konfliktsituationen einstellen und verhärtete Fronten vermeiden.
Details und Anmeldung: Link Achtsames Arbeitsrecht
---
Other current blog posts of the organization
Leipziger Personalforum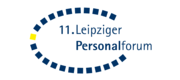 Auf dem Leipziger Personalforum, das am 7. November 2019 zum 11. Mal stattfindet, werden neue Entwicklungen, Ideen und Praxisbeispiele für eine erfolgreiche Personalarbeit vorgestellt und Führungskräfte mittelständischer Unternehmen und Personalexperten zum Erfahrungsaustausch zusammengebracht. Das Leipziger Personalforum ist eine gemeinsame Veranstaltung der IHK zu Leipzig und dem Unternehmerverband Sachsen in Zusammenarbeit mit der ZAW Leipzig GmbH und der Agentur gala royale – special events (Konzeption und Projektkoordination).