"Bildungscontrolling. Erfolg von betrieblicher Weiterbildung sichtbar machen" – Workshop auf dem 12. Leipziger Personalforum
Tue, 09 Nov 2021 21:44:56 +0100
Wie lässt sich der Erfolg von Weiterbildung messen? Amortisieren sich die Kosten für Seminare eigentlich im Nachhinein? Setzen die Beschäftigten das Gelernte in der Praxis um? Kann man die Wertschöpfung von Personalentwicklung darstellen? –
Personalentwickler müssen sich solche Fragen oft gefallen lassen.
Sie investieren viel in Bildungsbedarfsanalyse und die Organisation sinnvoller Weiterbildung. Da macht es Sinn, diesen Aufwand rechtfertigen zu können. Im Workshop tauschen wir uns auf dem 12. Leipziger Personalforum über Ansätze, Trends und Best-Practice-Beispiele für ein effektives Bildungscontrolling aus.
Susann Köhler ist seit 4 Jahren unter der Überschrift "Beratung in Bewegung" freiberufliche Beraterin und Trainerin mit den Schwerpunkten Personalmanagement, Aus- und Weiterbildungspädagogik und Veränderungsmanagement. Zuvor war sie mehr als 20 Jahre als Personalentwicklerin tätig, unter anderem bei der IHK zu Leipzig. Sie ist Mitglied im Bundesverband für Trainer und Coaches und Beraterin bei der "Offensive Mittelstand".
Wir freuen uns sehr, daß Susann Köhler am 11. November als Expertin dabei ist!
Link xing-Profil Susann Köhler
---
Other current blog posts of the organization
Leipziger Personalforum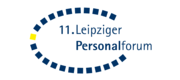 Auf dem Leipziger Personalforum, das am 7. November 2019 zum 11. Mal stattfindet, werden neue Entwicklungen, Ideen und Praxisbeispiele für eine erfolgreiche Personalarbeit vorgestellt und Führungskräfte mittelständischer Unternehmen und Personalexperten zum Erfahrungsaustausch zusammengebracht. Das Leipziger Personalforum ist eine gemeinsame Veranstaltung der IHK zu Leipzig und dem Unternehmerverband Sachsen in Zusammenarbeit mit der ZAW Leipzig GmbH und der Agentur gala royale – special events (Konzeption und Projektkoordination).