Expert Insights on Evolving Data Strategies for Analytics at TDWI Executive Summit for Analytics
Mon, 08 Aug 2022 15:18:40 +0200
SAN DIEGO, CA, August 9, 2022
WHO: Denodo, the leader in data integration and management, is proud to be a key sponsor at TDWI San Diego. During the TDWI Executive Summit for Analytics, Denodo's valued customer and prominent speaker Dr. Sathyan Munirathinam, Principal Architect at ASML Corporation, will share his insights during a panel discussion on "Evolving Data Strategies for Analytics."
WHAT: As organizations evolve their analytics strategies, they often need to develop their architectures. Some organizations use a cloud strategy, while others implement a data fabric approach. And many architectures adopt a hybrid model. Also, the data mesh paradigm is gaining traction. This panel session will discuss trends in data architectures to support modern analytics and related best practices.
WHY: Attend this session to hear from all the panelists about the approaches their organization took to build a strong Data foundation for analytics. Dr. Sathyan Munirathinam will share his insights on the role played by logical data fabric and virtualization in aiding advanced analytics and data science.
WHEN: TDWI Executive Summit for Analytics on August 9th, 2022. PANEL DISCUSSION: Evolving Data Strategies for Analytics on Tuesday between 9:45 am - 10:30 am PDT
WHERE: TDWI San Diego – Click here for session details and registration.
---
Other current blog posts of the organization
Denodo Technologies GmbH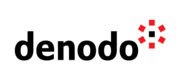 Denodo, eine Gemeinschaft, in der jeder eine Leidenschaft für Daten hat. Datenzugriff, -integration und -verteilung sind mit Denodo zehnmal schneller und zehnmal günstiger als mit jeder anderen Middleware-Lösung. Seit mehr als zehn Jahren erfahren unsere Kunden, wie effektiv der "Faktor 10" für Datenintegrationsprojekte ist. Egal ob es sich um unternehmensweite Data-Lakes, Zugriffsebenen auf Firmendaten, logische Data-Warehouses, geteilte Datenservice-Ebenen, Portale mit offenen Daten, Einzelansichten von Unternehmenseinheiten oder andere handelt.