Denodo Releases New Subscriptions to Help Mid-market Companies to Streamline Data Integration and Accelerate Speed to Insights
Tue, 06 Sep 2022 07:53:06 +0200
Palo Alto, CA, September 6, 2022 - Denodo, a leader in data management, today announced two new subscriptions of its award-winning Denodo Platform that are designed to help mid-market businesses to start with a small departmental use case and then expand to multiple use cases within the company. Available on leading cloud marketplaces, the new subscriptions align with Denodo customers' cloud migration and adoption initiatives by allowing organizations to purchase them directly from their cloud marketplace of choice (AWS, Microsoft Azure, and Google Cloud Platform) and are available with hourly, monthly, or annual pricing.
These new subscriptions enable medium-sized organizations to harness better value through rapid deployment and data utilization while fitting their budgetary and project needs without requiring extensive time and resources to support real-time analytics and data services. Denodo's new subscriptions include:
Denodo Professional: leverages the same high performance, modern data virtualization technology and no-code/low-code web-based design studio to speed time-to-insight and accelerate data services for mid-market customers who have limited budget and needs. Denodo Professional is best suited for getting started with small departmental projects with a limited number of 5 data sources.
Denodo Standard: enables mid-market customers to expand to multiple operational and analytical use cases by allowing access to unlimited number of data sources. Also includes integrated version control to easily keep track of changes.
With these two new offerings, Denodo's mid-market customers can easily enable popular use cases such as customer 360, BI reporting for Smart Analytics, Data-as-a-Service, and Marketing Analytics. Many of Denodo's existing medium sized customers such as Ultra Mobile, GetSmarter, and Seacoast Bank, have realized immense value from their investments in the Denodo Platform. Denodo offers a 30-day free trial of the Denodo Professional subscription on AWS, Azure, and Google Cloud Platform marketplaces, to enable organizations to try the Denodo Platform, before they invest in it.
Once customers realize the initial value of rapid data integration and delivery, they can easily add on data management and automation with Denodo Enterprise and Enterprise Plus subscriptions, which offer data catalog, AI/ML, and advanced semantics capabilities.
"For fast-moving medium-sized businesses, gaining a unified view of their data for real-time actionable insights is imperative," said Angel Viña, CEO and Founder of Denodo. "We have been helping many mid-market businesses with their departmental or organization-wide data integration and data management needs. We introduced the two new subscriptions to ensure our customers pay only for the functionalities they need. I am personally very pleased to see our customers' excitement about these new subscriptions and am looking forward to seeing Denodo being an integral part of even more companies' data-driven journey."
Please Tweet: https://ctt.ac/paQbD
---
Other current blog posts of the organization
Denodo Technologies GmbH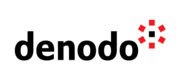 Denodo, eine Gemeinschaft, in der jeder eine Leidenschaft für Daten hat. Datenzugriff, -integration und -verteilung sind mit Denodo zehnmal schneller und zehnmal günstiger als mit jeder anderen Middleware-Lösung. Seit mehr als zehn Jahren erfahren unsere Kunden, wie effektiv der "Faktor 10" für Datenintegrationsprojekte ist. Egal ob es sich um unternehmensweite Data-Lakes, Zugriffsebenen auf Firmendaten, logische Data-Warehouses, geteilte Datenservice-Ebenen, Portale mit offenen Daten, Einzelansichten von Unternehmenseinheiten oder andere handelt.