3 Python Jobs or Internships
Here you find 3 Jobs and trainings to Python. Add matching Python Jobs and trainings to your saved list. Use your chance to apply for all those Jobs and trainings simultaneously. The most relevant ads are shown first.
T-Systems Multimedia Solutions GmbH
Berlin – 01-07-2019
... Identifizierung und Analyse von Prozessen Realisierung von Bots (RPA) für die Automatisierung von Routineprozesse in marktüblichen Tools und Python Weiterentwicklung des Themas RPA Ihr Hintergrund Auch für Sie bedeutet der Begriff New [...] Programmierkenntnisse in einer objektorientierten Sprache (z.B. in Java, Python oder C#.NET) und Freude am Entwickeln Solide Kenntnisse in HTML und dem prinzipiellen Aufbau einer Web-Seite Erfahrung im Umgang mit einer IDE (Integrated Development
T-Systems Multimedia Solutions GmbH
Berlin – 18-06-2019
... Datenbanken (Teradata Vantage RDBMS, SQL), Programmierumgebungen (Unix, C, Java, Scala, Python o.a.) und Datenprozessierung (parallel procession technologies) sind die Grundlage für eine erfolgreiche gemeinsame Weiterentwicklung. Ihre Basics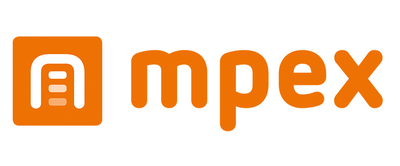 mpex GmbH
Berlin – 07-11-2019
Windows Systemadministrator/Systemengineer (m/w/x) (emp021)Wir sind die Managed Platform EXperts!   Bei mpex arbeiten wir mit Leidenschaft an unseren Kundensystemen. Wir lieben Open Source-Technol...
Your search yields not the right results?
Make sure that there are no typing errors or apply here unsolicited
We also found 2 archived job listings matching your search criteria. If you have applied for any one of those jobs recently and you can't find the job ad above, click here to extend the search to all archived job classifieds.